Method of and system for conducting multiple contests of skill with a single performance
First Claim
1. A server device for conducting simultaneous multiple contests of skill or chance corresponding to one or more events comprising:
a. a storage mechanism; and

b. an application for interacting with the storage mechanism to allow a plurality of users to simultaneously and in real time compete in the multiple contests of skill or chance, the application further for;

i. receiving each of the plurality of user'"'"'s input including event selections related to the one or more events and in which of the multiple contests of skill or chance the selections are to be applied, wherein the same event selections are separately and simultaneously applied to each of the selected multiple contests of skill or chance, wherein the event selections enable simultaneously participating with a plurality of the multiple contests of skill or chance;

ii. storing results and standings for each of the multiple contests of skill or chance based on the event selections, wherein the standings are based on the results; and

iii. transmitting the multiple and separate standings to each client device in real time.
View all claims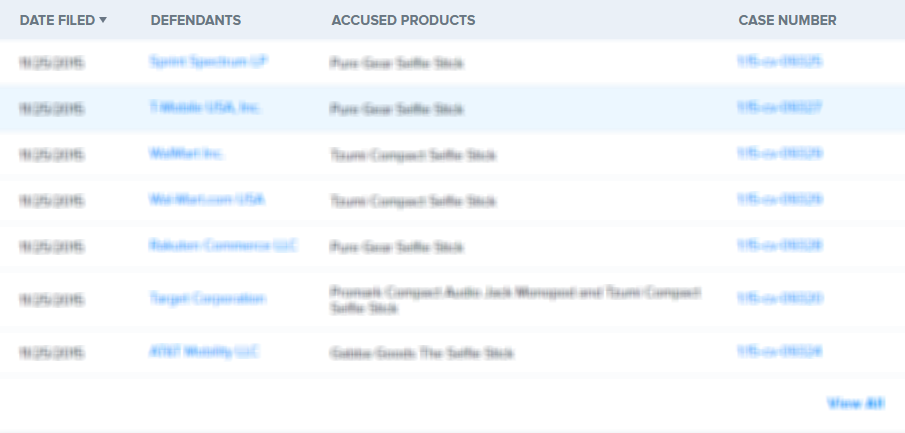 A method and system for conducting multiple competitions of skill for a single performance are described herein. User generated competition groups and system generated competition groups allow users to participate in multiple competitions at once based on answering the same questions or making the same selections related to a single event. The users are informed of each competition either via email, text message or when logging into the network via a website. The users select which competition groups to join. After joining the desired groups, users then make their selections related to the event which are transmitted to the network where results are tabulated and transmitted back to the users. The results are separated based on each competition group, so that users can continually know where they stand in each separate competition. With multiple competition groups, users are able to have varying success from the same performance in multiple competitions.
1. A server device for conducting simultaneous multiple contests of skill or chance corresponding to one or more events comprising:

a. a storage mechanism; and

b. an application for interacting with the storage mechanism to allow a plurality of users to simultaneously and in real time compete in the multiple contests of skill or chance, the application further for;

i. receiving each of the plurality of user'"'"'s input including event selections related to the one or more events and in which of the multiple contests of skill or chance the selections are to be applied, wherein the same event selections are separately and simultaneously applied to each of the selected multiple contests of skill or chance, wherein the event selections enable simultaneously participating with a plurality of the multiple contests of skill or chance;

ii. storing results and standings for each of the multiple contests of skill or chance based on the event selections, wherein the standings are based on the results; and

iii. transmitting the multiple and separate standings to each client device in real time.

View Dependent Claims

(2, 3, 4, 5, 6, 7, 8, 9, 10, 11, 12, 13, 14, 15, 16, 17, 18, 19, 20, 21, 22, 23, 24, 25, 26, 27, 28, 29, 30, 31, 32, 33, 34, 35)
36. A device for participating in multiple real time contests of skill or chance corresponding to one or more events comprising:

a. a communications module for coupling to a server; and

b. an application for utilizing the communications module for coupling to a server to communicate with the server to allow a user to simultaneously compete in the multiple real time contests of skill or chance, wherein the application is configured for receiving user input including in which of the multiple real time contests of skill or chance to join and receiving additional user input including a single set of event selections related to the one or more events,wherein the single set of event selections enable simultaneously and in real time participating separately with the selected multiple real time contests of skill or chance.

View Dependent Claims

(37, 38, 39, 40, 41, 42, 43, 44, 45, 46, 47, 48, 49, 50, 51, 52, 53, 54, 55, 56, 57, 58, 59, 60, 61, 62, 63)
64. A method programmed in a memory of a device comprising:

a. generating a list of multiple contests of skill or chance to join;

b. presenting the list of multiple contests of skill or chance to join, wherein the multiple contests of skill or chance correspond to one or more events;

c. receiving user input including event selections related to the one or more events and to which of the multiple contests of skill or chance the selections are to be applied, wherein the event selections are separately applied to each of the selected multiple contests of skill or chance, wherein the event selections enable simultaneously and in real time participating in the selected multiple contests of skill or chance;

d. storing results and standings based on the event selections, wherein the standings are based on the results; and

e. transmitting the standings to the device.

View Dependent Claims

(65, 66, 67, 68, 69, 70, 71, 72, 73, 74, 75, 76, 77, 78, 79, 80, 81, 82, 83, 84, 85, 86, 87, 88, 89, 90, 91, 92, 93, 94, 95, 96, 97)
×
Thank you for your feedback