First Claim
1. A latch assembly adapted for attachment to a door in a door frame, the latch assembly comprising:
a) a base having a recessed working channel, an aperture, and a stop positioned in the working channel;

b) a shaft extending through the aperture, said shaft having a nut cap end and a rotational limiter, said rotational limiter being positioned in said working channel; and

c) a handle fixed to the shaft whereby the handle and shaft are at least partially rotatable with respect to the base between a first position and a second position, the handle having a head portion connecting to the shaft, a grasping portion extending from the head portion, the head portion configured for engagement with the base portion the head portion including a nut receiving area and a protruding positioning member, the nut receiving area adapted for positioning over the nut cap end, the protruding positioning member adapted for positioning in said working channel.
View all claims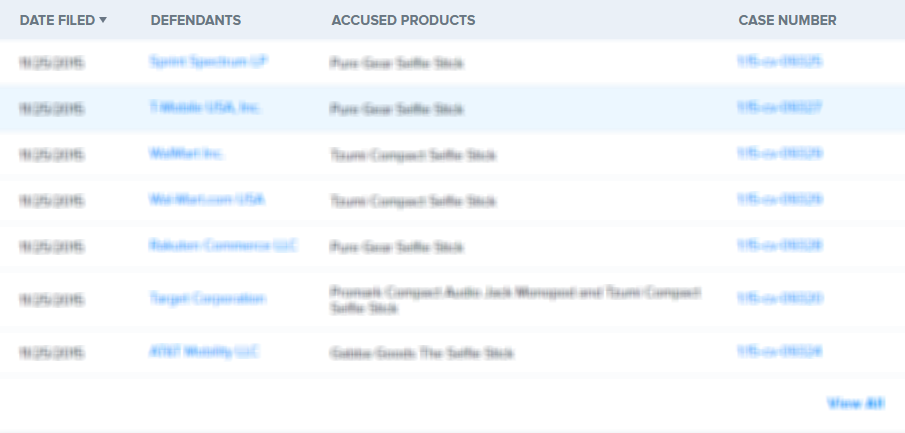 A handle and lock which generally includes a base having an index pin, a stop positioned in a circular channel, and an aperture traversing the base. A shaft is rotatably engaged to the base. The shaft includes a nut-shaped platform and an arcuate positioning limiter disposed in the circular working channel. The nut shaped platform preferably includes a threaded bore to receive a fastener used to releasably attach a handle to the shaft. The handle generally includes a head portion having a nut shaped receiving area and an arcuate protruding positioning member for placement within the circular working channel. The nut shaped receiving area preferably covers the platform during rotation of the handle relative to the base. The head portion may also include a lock having a locking barrier connected to a locking cylinder. The locking barrier is also adapted for removable positioning within the circular working channel to prevent rotation between the rotational limiter and the stop thereby restricting rotation of the handle and shaft relative to the base. The shaft further includes a latch member designed to engage a latch receiver integral to a door frame used for latching of a door in a closed position.
1. A latch assembly adapted for attachment to a door in a door frame, the latch assembly comprising:

a) a base having a recessed working channel, an aperture, and a stop positioned in the working channel;

b) a shaft extending through the aperture, said shaft having a nut cap end and a rotational limiter, said rotational limiter being positioned in said working channel; and

c) a handle fixed to the shaft whereby the handle and shaft are at least partially rotatable with respect to the base between a first position and a second position, the handle having a head portion connecting to the shaft, a grasping portion extending from the head portion, the head portion configured for engagement with the base portion the head portion including a nut receiving area and a protruding positioning member, the nut receiving area adapted for positioning over the nut cap end, the protruding positioning member adapted for positioning in said working channel.

View Dependent Claims

(2, 3, 4, 5, 6, 7, 8, 9, 10, 11, 12, 13, 14, 15, 16, 17, 18, 19, 20, 21, 22, 23, 24)