SYSTEMS AND METHODS TO DETECT RARE MUTATIONS AND COPY NUMBER VARIATION
First Claim
1. A method for detecting genetic aberrations in cfDNA ("
cfDNA"

) from a subject, comprising;

a) providing cfDNA molecules obtained from a bodily sample of the subject;

b) attaching to the cfDNA molecules, tags comprising barcodes having distinct barcode sequences to generate tagged parent polynucleotides, wherein at least 10% of the cfDNA is tagged by the attaching step;

c) amplifying the tagged parent polynucleotides to produce tagged progeny polynucleotides;

d) sequencing the tagged progeny polynucleotides to produce sequence reads, wherein each sequence read comprises a barcode sequence and a sequence derived from a cfDNA molecule;

e) grouping the sequence reads into families based at least on the barcode sequence;

f) comparing the sequence reads grouped within each family to determine consensus sequences for each family, wherein each of the consensus sequences corresponds to a unique polynucleotide among the tagged parent polynucleotides; and

g) detecting, at one or more genetic loci, a plurality of genetic aberrations, wherein the genetic aberrations are differently selected from;

a single base substitution, a copy number variation, an indel and a gene fusion.
View all claims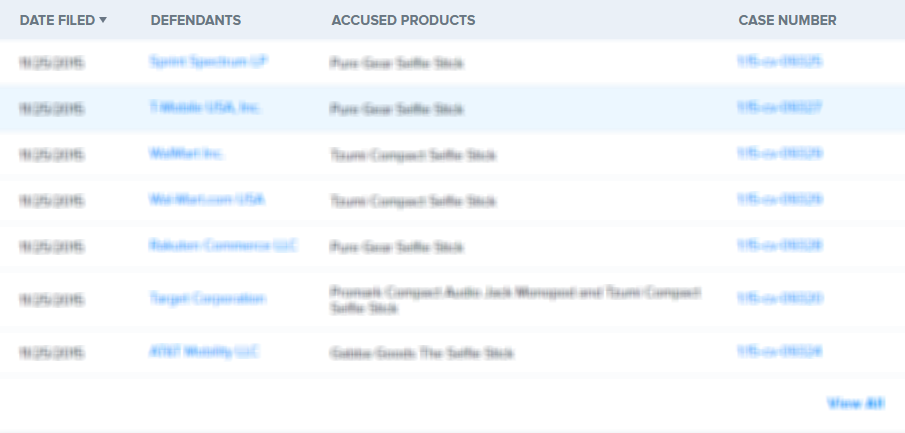 The present disclosure provides a system and method for the detection of rare mutations and copy number variations in cell free polynucleotides. Generally, the systems and methods comprise sample preparation, or the extraction and isolation of cell free polynucleotide sequences from a bodily fluid; subsequent sequencing of cell free polynucleotides by techniques known in the art; and application of bioinformatics tools to detect rare mutations and copy number variations as compared to a reference. The systems and methods also may contain a database or collection of different rare mutations or copy number variation profiles of different diseases, to be used as additional references in aiding detection of rare mutations, copy number variation profiling or general genetic profiling of a disease.
1. A method for detecting genetic aberrations in cfDNA ("

cfDNA"

) from a subject, comprising;

a) providing cfDNA molecules obtained from a bodily sample of the subject;

b) attaching to the cfDNA molecules, tags comprising barcodes having distinct barcode sequences to generate tagged parent polynucleotides, wherein at least 10% of the cfDNA is tagged by the attaching step;

c) amplifying the tagged parent polynucleotides to produce tagged progeny polynucleotides;

d) sequencing the tagged progeny polynucleotides to produce sequence reads, wherein each sequence read comprises a barcode sequence and a sequence derived from a cfDNA molecule;

e) grouping the sequence reads into families based at least on the barcode sequence;

f) comparing the sequence reads grouped within each family to determine consensus sequences for each family, wherein each of the consensus sequences corresponds to a unique polynucleotide among the tagged parent polynucleotides; and

g) detecting, at one or more genetic loci, a plurality of genetic aberrations, wherein the genetic aberrations are differently selected from;

a single base substitution, a copy number variation, an indel and a gene fusion.

View Dependent Claims

(2, 3, 4, 5, 6, 7, 8, 9, 10, 11, 12, 13, 14, 15, 16, 17, 18, 19, 20, 21, 22, 23, 24, 25, 26, 27, 28, 29, 30)