Electro-optical inspection
First Claim
1. Apparatus for determining a dimension of an object to an accuracy of at least ±
0.0004 inches comprising;

an electro-optical sensor unit for sensing the positon of a portion of an object, said sensor unit comprising;

light source means for illuminating an edge of said portion of an object;

lens means for forming an image of the illuminated edge of an object;

a photosensitive array comprising a plurality of light sensitive elements capable of producing a signal in response to light incident thereon, said array being positioned to receive the image of an illuminated edge of an object;

electronic means for magnifying the resolution provided by said photosensitive array to a fraction of an individual light sensitive element, said electronic means including means for producing a fractional distance signal having a value indicative of the fractional distance between adjacent light sensitive elements; and

means for analyzing the signals from said light sensitive elements and said fractional distance signal to determine a dimension of said portion of said object to an accuracy of at least 0.0004 inches.
View all claims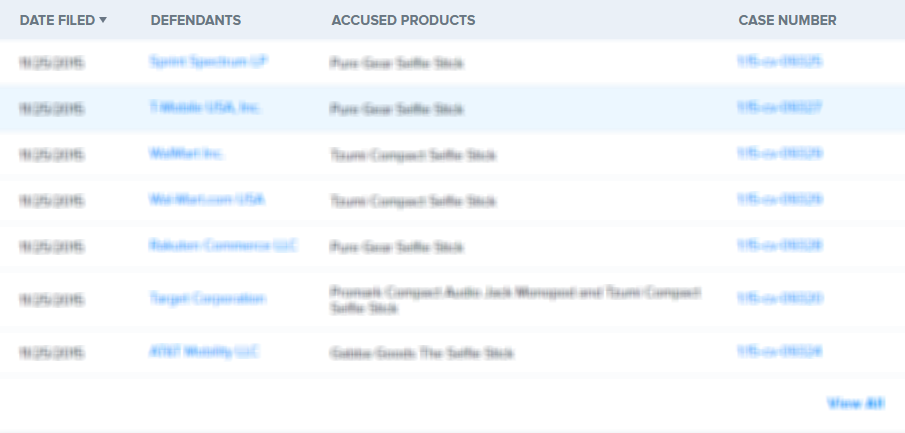 A method and apparatus for inspecting workpieces for rapid and accurate determination of dimensions and the like. The equipment is electro-optical in nature and there is no contact between the inspecting elements and the workpiece under inspection. An electro-optical sensor is utilized which includes a light source for illuminating at least one edge of a workpiece, a lens for forming an image of the illuminated edge, and an array of photosensitive elements, such as photodiodes, capable of producing an electrical signal in response to light incident thereon. The light, including the edge image, is impinged upon the array and the electrical signals produced correspond to the portion of the edge, its shape, etc. The signals can be rapidly analyzed to provide a determination of a dimension such as length, squareness, curvature, and the like.
1. Apparatus for determining a dimension of an object to an accuracy of at least ±

0.0004 inches comprising;

an electro-optical sensor unit for sensing the positon of a portion of an object, said sensor unit comprising;

light source means for illuminating an edge of said portion of an object;

lens means for forming an image of the illuminated edge of an object;

a photosensitive array comprising a plurality of light sensitive elements capable of producing a signal in response to light incident thereon, said array being positioned to receive the image of an illuminated edge of an object;

electronic means for magnifying the resolution provided by said photosensitive array to a fraction of an individual light sensitive element, said electronic means including means for producing a fractional distance signal having a value indicative of the fractional distance between adjacent light sensitive elements; and

means for analyzing the signals from said light sensitive elements and said fractional distance signal to determine a dimension of said portion of said object to an accuracy of at least 0.0004 inches.

View Dependent Claims

(2, 3, 4, 5, 6, 7, 8, 9, 10, 11, 12, 13, 14, 15, 16, 17, 18, 19, 20, 21, 22, 23, 24, 25, 26, 27, 28, 29, 30, 31, 32, 33, 34, 35, 36, 44, 45)
37. A method of determining a dimension of an object to an accuracy of at least ±

0.0004 inches comprising;

illuminating an edge of a portion of an object;

forming an optical image of the illuminated edge of the object;

detecting the image of the illuminated edge of the object on a photosensitive array of light sensitive elements capable of producing a signal in response to light incident thereon;

electronically magnifying the resolution provided by the photosensitive array to a fraction of an individual light sensitive element by producing a fractional distance signal having a value indicative of the fractional distance between adjacent light sensitive elements; and

analyzing the signals from said light sensitive elements and said fractional distance signal, so as to determine a dimension of said portion of said object to an accuracy of ±

of 0.0004 inches.

View Dependent Claims

(38, 39, 40, 41, 42, 43, 46, 47, 48, 49, 50, 51, 52, 53, 54, 55, 56, 57, 58, 59, 60, 61, 62, 63, 64, 65, 66, 67, 68, 69, 70)