Large-area, scan-and-repeat, projection patterning system with unitary stage and magnification control capability
CAFC
First Claim
1. A large-area, high-throughput, high-resolution, scan-and-repeat, projection imaging system for replicating a pattern on a mask onto a corresponding pattern area segment of a substrate having a set of one or more segments, said system including a projection lens of a known characteristic magnification of substantially unity, characterized by:
(a) a primary stage subsystem (18), having mask holding means (21) and substrate holding means (17), capable of scanning in one dimension, and also being capable of moving laterally in a direction perpendicular to the scan direction so as to position itself for another scan;

said primary stage subsystem (18) thus being capable of exposing each full substrate segment by configuring each substrate segment into a certain number of parallel strips, and exposing each of said strips by scanning the length of the strip across a fixed illumination region;

(b) an illumination subsystem (28) having spectral and intensity characteristics suited for exposure of said substrate (16), having an effective source plane of a predetermined shape, and capable of uniformly illuminating on said mask (20) a region of said predetermined shape;

(c) a projection subsystem (22-26) capable of imaging said illuminated region on the mask onto a selected substrate segment, and having an image field area smaller than the substrate segment area;

(d) optical magnification adjustment means (74,76-77,91-93) for variation of the image magnification of said projection subsystem across a small range of values close to unit magnification;

(e) differential motion means (17/21/48,49,60,61/62-65) mounted to primary stage subsystem (18) for providing limited relative motion between said mask (20) and said substrate segment (16); and

(f) control means to operatively interrelate said stage subsystem (18), said illumination subsystem (28), said projection subsystem (22-26), said optical magnification adjustment means (74,76-77,91-93), and said differential motion means (17/21/48,49,60,61/62-65) to provide additive illumination and image placement in certain overlap regions of areas exposed by adjacent strip scans of each substrate segment such that the effect of the exposure dose delivered in said overlap regions is seamless and the effect of the exposure dose delivered across each entire substrate segment is uniform.
View all claims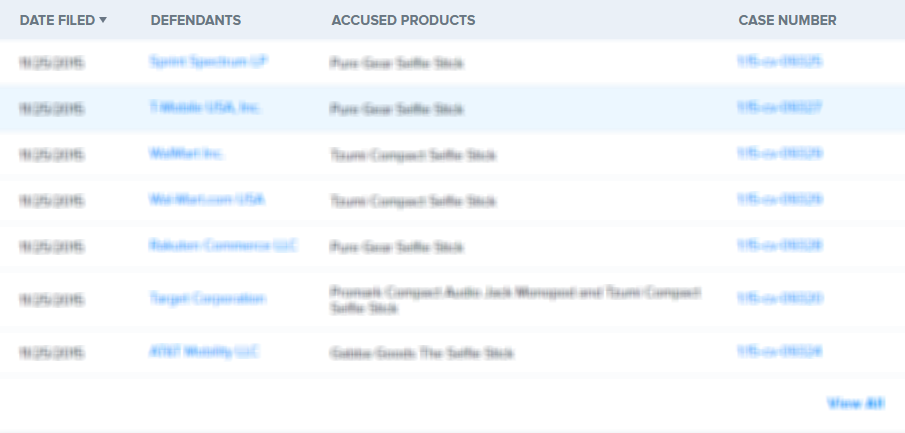 In numerous applications of large-area patterning systems, the preferred image magnification is unity. However, in some applications, the size of the substrate may change slightly due to various thermal and/or chemical processing steps. To compensate for scale changes of the substrate, the magnification of the imaging system must vary slightly from unit magnification (typically by a fraction of a percentage) so that a layer already patterned on the substrate will have, after processing, proper image registration with the subsequent layer.
This disclosure describes a lithography system for exposing large substrates at high imaging resolution and high exposure throughput, and specifically relates to a scan-and-repeat patterning system that employs a unitary mask-substrate stage and enables projection imaging of a substrate with capability to control the image magnification to compensate for changes of substrate dimensions occurring as a result of previous process steps.
A combination of optical and mechanical compensation is used to provide the necessary magnification control, including anamorphic magnification variation in which the fine adjustment is of different magnitudes in x and y dimensions. The optical control is provided by a projection lens with anamorphic magnification adjustment capability. The mechanical compensation is performed by providing a differential relative velocity between the mask and substrate during scanning.
1. A large-area, high-throughput, high-resolution, scan-and-repeat, projection imaging system for replicating a pattern on a mask onto a corresponding pattern area segment of a substrate having a set of one or more segments, said system including a projection lens of a known characteristic magnification of substantially unity, characterized by:

(a) a primary stage subsystem (18), having mask holding means (21) and substrate holding means (17), capable of scanning in one dimension, and also being capable of moving laterally in a direction perpendicular to the scan direction so as to position itself for another scan;

said primary stage subsystem (18) thus being capable of exposing each full substrate segment by configuring each substrate segment into a certain number of parallel strips, and exposing each of said strips by scanning the length of the strip across a fixed illumination region;

(b) an illumination subsystem (28) having spectral and intensity characteristics suited for exposure of said substrate (16), having an effective source plane of a predetermined shape, and capable of uniformly illuminating on said mask (20) a region of said predetermined shape;

(c) a projection subsystem (22-26) capable of imaging said illuminated region on the mask onto a selected substrate segment, and having an image field area smaller than the substrate segment area;

(d) optical magnification adjustment means (74,76-77,91-93) for variation of the image magnification of said projection subsystem across a small range of values close to unit magnification;

(e) differential motion means (17/21/48,49,60,61/62-65) mounted to primary stage subsystem (18) for providing limited relative motion between said mask (20) and said substrate segment (16); and

(f) control means to operatively interrelate said stage subsystem (18), said illumination subsystem (28), said projection subsystem (22-26), said optical magnification adjustment means (74,76-77,91-93), and said differential motion means (17/21/48,49,60,61/62-65) to provide additive illumination and image placement in certain overlap regions of areas exposed by adjacent strip scans of each substrate segment such that the effect of the exposure dose delivered in said overlap regions is seamless and the effect of the exposure dose delivered across each entire substrate segment is uniform.

View Dependent Claims

(2, 3, 4, 5, 6, 7, 8, 9, 10, 11, 12, 13, 14, 15, 16, 17, 18, 19, 20, 21, 22, 23, 24, 25, 26)
×
Thank you for your feedback