Pigmented artificial acrylic fingernail
First Claim
1. A method for producing a self-curing, dermatologically-acceptable pigmented artificial nail composition, applied to a natural nail or nail extension, comprising the step of:
mixing a powder component comprising;

an alkylmethacrylate polymer;

a polymerization initiator; and

a pigment, said pigment is selected from the group consisting of lead chromate pigments, organic pigments, cadmium based pigments, pearlescent pigments, and mixtures thereof;

witha liquid component comprising an alkylmethacrylate monomer;

wherein said pigmented artificial nail composition hardens to form an evenly-colored glossy, opaque artificial nail, wherein said pigment is dispersed in said nail composition to provide a finished nail product.
View all claims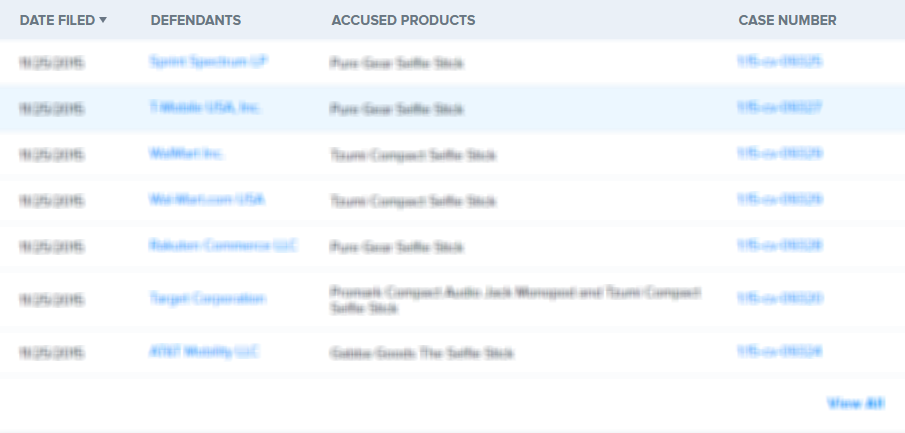 An artificial nail is made from a liquid methacrylate monomer, a powdered acrylic or methacrylate polymer, and a catalyst including an activator and an accelerator. A pigment is mixed with the powder so the resultant nail has the glossy, opaque appearance expected from a conventionally applied nail polish. The pigment is present in the range of 1.5-15% by weight of the powder and exhibits a color having a wavelength of 4000-7000 Angstroms.
1. A method for producing a self-curing, dermatologically-acceptable pigmented artificial nail composition, applied to a natural nail or nail extension, comprising the step of:

mixing a powder component comprising;

an alkylmethacrylate polymer;

a polymerization initiator; and

a pigment, said pigment is selected from the group consisting of lead chromate pigments, organic pigments, cadmium based pigments, pearlescent pigments, and mixtures thereof;

witha liquid component comprising an alkylmethacrylate monomer;

wherein said pigmented artificial nail composition hardens to form an evenly-colored glossy, opaque artificial nail, wherein said pigment is dispersed in said nail composition to provide a finished nail product.

View Dependent Claims

(2, 3, 4, 5, 6, 7, 8, 9, 10, 11, 12, 13, 14, 15, 16, 17, 18, 19, 20, 21, 22, 23)
24. A self-curing, dermatologically acceptable composition applied to a natural nail or extension as a coating that hardened to form on evenly colored, glossy, opaque artificial nail comprising a powder component comprising:

an alkylmethacrylate polymer;

a polymerization initiator; and

a pigment, said pigment is selected from the group consisting of lead chromate pigments, organic pigments, cadmium based pigments, pearlescent pigments, mixtures thereof; and

a liquid component comprising an alkylmethacrylate.

View Dependent Claims

(25, 26, 27, 28, 29, 30, 31, 32, 33, 34, 35, 36, 37, 38, 39, 40, 41, 42, 43, 44, 45, 46)