Flux plane locating in an underground drilling system
First Claim
1. In an overall system in which a boring tool is moved through the ground within a given region along a path while transmitting a locating field such that the locating field exhibits a pair of locate points at the surface of the ground, one forward of the boring tool and the other to the rear of the boring tool, a method for guiding an operator to each of the locate points using a portable locator, said portable locator including a display and said method comprising the steps of:
a) measuring the intensity of the locating field with the portable locator at an initial above ground point and with the portable locator in a particular orientation;

b) using the measured intensity of the locating field to determine a predicted location of the nearest one of the locate points in proximity to the portable locator at the initial above ground point; and

c) with the portable locator in said particular orientation, displaying on the portable locator a positional relationship including the predicted location of the nearest locate point relative to the portable locator having a directional indication such that the displayed directional indication points in the actual direction of the predicted location from the initial above ground point.
View all claims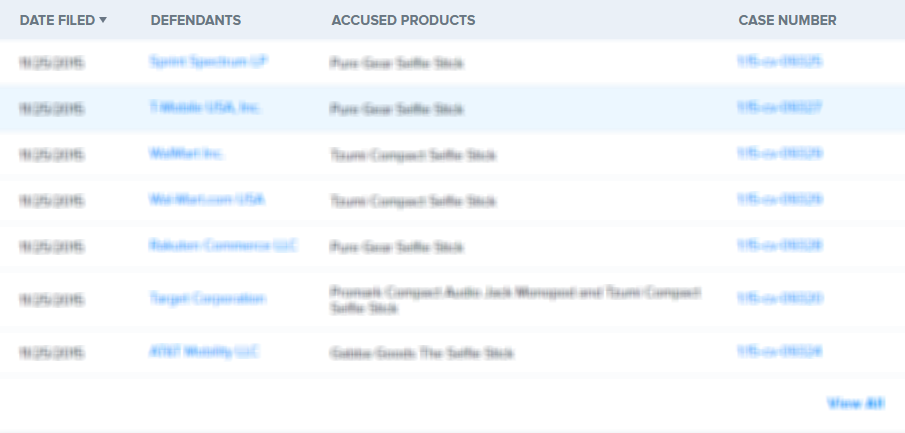 A locator is described for tracking the position of a boring tool and/or one or more buried lines within a region. A flux plane is used to establish a flux vector to guide the portable locator to locate points in a dipole field. A locate line is located in the dipole field by determining a predicted locate line angular orientation based upon horizontal flux vector determinations. The predicted angular orientation limits possible directions to and orientations of a predicted locate line relative to the portable locator. Cable line locating measures a local flux intensity of the locating signal using the portable locator. A cable line angular orientation limits the possible directions to the cable line. A display is configured for periodic updates such that displayed positional relationships are essentially continuous, including accommodation of positional and/or orientation changes seen by the portable locator in dipole or cable line tracking.
1. In an overall system in which a boring tool is moved through the ground within a given region along a path while transmitting a locating field such that the locating field exhibits a pair of locate points at the surface of the ground, one forward of the boring tool and the other to the rear of the boring tool, a method for guiding an operator to each of the locate points using a portable locator, said portable locator including a display and said method comprising the steps of:

a) measuring the intensity of the locating field with the portable locator at an initial above ground point and with the portable locator in a particular orientation;

b) using the measured intensity of the locating field to determine a predicted location of the nearest one of the locate points in proximity to the portable locator at the initial above ground point; and

c) with the portable locator in said particular orientation, displaying on the portable locator a positional relationship including the predicted location of the nearest locate point relative to the portable locator having a directional indication such that the displayed directional indication points in the actual direction of the predicted location from the initial above ground point.
where bx is one horizontal component of flux intensity at the above ground point, by is another horizontal component of flux intensity which is orthogonal to bx, and bz is an established vertical flux intensity component.

5. The method of claim 1 wherein the orientation of the portable locator at the first above ground point is varied from said particular orientation and wherein said method further comprises the step of:

d) displaying on the portable locator an updated positional relationship such that the directional indication continuously points to the predicted location irrespective of a predetermined degree of variation of orientation of the portable locator.

6. The method of claim 1 further comprising the steps of:

d) moving the portable locator in the direction of the predicted location of the nearest one of the locate points;

e) at an additional above ground point, measuring the intensity of the locating field with the portable locator in a desired orientation;

f) using the measured intensity of the locating field at the above ground point to determine an additional predicted location of the nearest one of the locate points in proximity to the portable locator at the additional above ground point; and

g) with the portable locator in said desired orientation, displaying on the portable locator the additional predicted location of the nearest locate point relative to the portable locator including an additional directional indication such that the displayed additional directional indication points in the actual direction of the additional predicted location from the additional above ground point.

7. The method of claim 6 further comprising the step of:

h) repeating steps (d) through (g), repeatedly moving the portable locator in the direction of the additional predicted location of the nearest one of the locate points until the additional predicted location of the nearest locate point converges with the actual location of the nearest locate point.

8. The method of claim 7 further comprising the steps of:

i) measuring the pitch of the boring tool at the nearest locate point and measuring a locate point value of the flux intensity; and

j) using the measured value of the locating field and the pitch, estimating a horizontal distance, S, of the boring tool from the nearest locate point and a depth, D, of the boring tool beneath the surface of the ground.

9. The method of claim 8 wherein D and S are determined by the expressions
10. In an overall system in which a boring tool is moved through the ground within a given region along a path while transmitting a locating field such that the locating field exhibits a pair of locate points at the surface of the ground, one forward of the boring tool and the other to the rear of the boring tool, a portable locator for guiding an operator to each of the locate points, said portable locator comprising:

a) a first arrangement for measuring the intensity of the locating field in three dimensions;

b) a second arrangement for using the measured intensity of the locating field to determine a predicted location of the nearest one of the locate points in proximity to the portable locator at an above ground point; and

c) a display arrangement for displaying on the portable locator a positional relationship including the predicted location of the nearest locate point relative to the portable locator having a directional indication such that the displayed directional indication points in the actual direction of the predicted location from the above ground point so that the direction indication on the portable locator points to the nearest locate point from any above ground point in said region.
where bx is one horizontal component of flux intensity at the above ground point, by is another horizontal component of flux intensity which is orthogonal to bx, and bz is an established vertical flux intensity component.

14. The portable locator of claim 10 wherein the orientation of the portable locator at the first above ground point is varied from a particular orientation in which the intensity of the locating field is initially measured and wherein said second arrangement is configured for updating the positional relationship such that the displayed directional indication of the display arrangement continuously points to the predicted location irrespective of a predetermined degree of variation of orientation of the portable locator.
15. The portable locator of claim 10 wherein the second arrangement is configured for using an established pitch of the boring tool along with a measured locate point value of the flux intensity, taken at the nearest locate point, to estimate a horizontal distance, S, of the boring tool from the nearest locate point and a depth, D, of the boring tool beneath the surface of the ground.
16. The portable locator of claim 15 wherein D and S are determined by the expressions
×
Thank you for your feedback