Microelectromechanical systems device and method for fabricating same
First Claim
1. A microelectromechanical systems device comprising:
a plurality of elements each having at least two layers, the layers being disposed in a stacked relationship with a gap therebetween when the element is in an undriven state, the plurality of elements being of at least two different types, each type differing in a height of its gap; and

a driving mechanism to drive the plurality of elements to a driven state, wherein one of the layers of each element is electrostatically displaced relative to the other layer to close the gap between the layers, and wherein a minimum voltage required to actuate the driving mechanism is substantially different for each type of element.
View all claims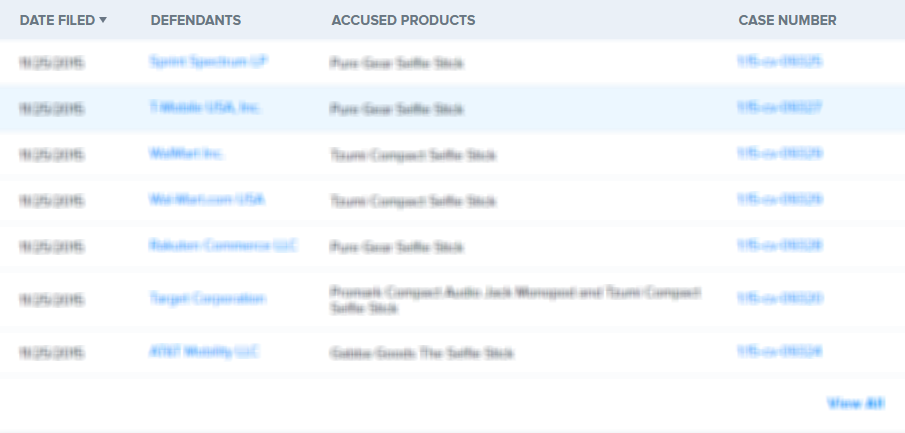 One aspect of the invention provides a method for fabricating a microelectromechanical systems device. The method comprises fabricating an array of first elements, each first element conforming to a first geometry; fabricating at least one array of second elements, each second element conforming to a second geometry; wherein fabricating the arrays comprises selecting a defining aspect of each of the first and second geometries based on a defining characteristic of each of the first and second elements; and normalizing differences in an actuation voltage required to actuate each of the first and second elements, wherein the differences are as a result of the selected defining aspect, the defining characteristic of each of the elements being unchanged.
Device and method for modifying actuation voltage thresholds of a deformable membrane in an interferometric modulator

Patent #

US 7,369,296 B2

Filed 08/05/2005

Current Assignee

Snaptrack Incorporated

Original Assignee

IDC LLC
Apparatus and method of information extraction from electromagnetic energy based upon multi-characteristic spatial geometry processing

Patent #

US 20050163365A1

Filed 01/28/2005

Current Assignee

Photon-X Inc.

Original Assignee

Photon-X Inc.
Vehicular imaging system comprising an imaging device with a single image sensor and image processor for determining a totally blocked state or partially blocked state of the single image sensor as well as an automatic correction for misalignment of the imaging device

Patent #

US 9,972,100 B2

Filed 04/23/2015

Current Assignee

Magna Electronics Incorporated

Original Assignee

Magna Electronics Incorporated