Interferometric modulation of radiation
First Claim
1. A modulator of light comprising:
a substrate;

a plurality of modulation elements formed on the substrate each modulation element defining an interference cavity for causing interference modulation of the light to produce a color condition when in a quiescent state, wherein the modulation element is of at least two types each having a different color condition when in the quiescent state, which color condition is a result of a spatial configuration of the modulation element.
View all claims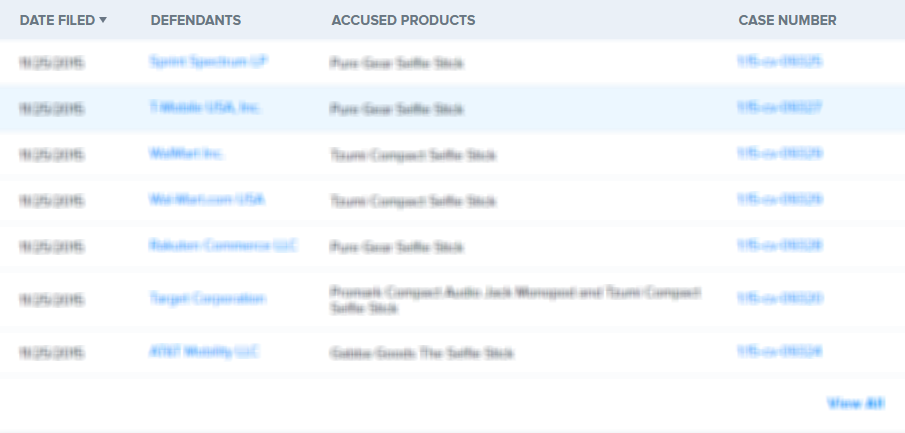 An Interferometric Modulator (IMod) is a microelectromechanical device for modulating light using interference. The colors of these devices may be determined in a spatial fashion, and their inherent color shift may be compensated for using several optical compensation mechanisms. Brightness, addressing, and driving of IMods may be accomplished in a variety of ways with appropriate packaging, and peripheral electronics which can be attached and/or fabricated using one of many techniques. The devices may be used in both embedded and directly perceived applications, the latter providing multiple viewing modes as well as a multitude of product concepts ranging in size from microscopic to architectural in scope.
Device and method for modifying actuation voltage thresholds of a deformable membrane in an interferometric modulator

Patent #

US 7,369,296 B2

Filed 08/05/2005

Current Assignee

Snaptrack Incorporated

Original Assignee

IDC LLC
DEVICE AND METHOD FOR MODIFYING ACTUATION VOLTAGE THRESHOLDS OF A DEFORMABLE MEMBRANE IN AN INTERFEROMETRIC MODULATOR

Patent #

US 20080144163A1

Filed 02/07/2008

Current Assignee

Snaptrack Incorporated

Original Assignee

IDC LLC
Device and method for modifying actuation voltage thresholds of a deformable membrane in an interferometric modulator

Patent #

US 20060077528A1

Filed 08/05/2005

Current Assignee

Snaptrack Incorporated

Original Assignee

IDC LLC