Panoramic viewing system with a composite field of view
CAFC
First Claim
1. A method of producing a composite image with a plurality of sensors each having an individual field of view, comprising the steps of:
for at least one of the plurality of sensors, redirecting at least a portion of its individual field of view with a reflective area; and

merging images corresponding to the individual fields of view to produce the composite image having a corresponding field of view, wherein each one of at least two fields of view corresponding to images that are merged has a portion, where the images are merged, that has viewing directions that are substantially similar to the viewing directions of the other portion, and wherein the viewing directions within each one of such two portions appear to originate substantially from a point that is offset from the point for the other one of such two portions.
View all claims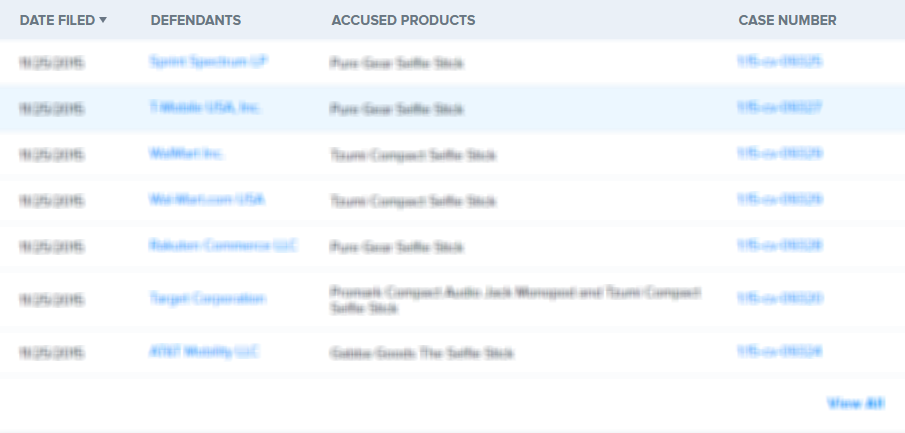 Cameras are positioned so that at least a portion of the field of view of at least one camera is redirected by a reflective surface. Images from these cameras are merged to produce a composite image while disregarding at least a portion of a camera'"'"'s field of view such that there is at least one blind region in the composite field of view. Advantageously, such blind regions can be made to encompass edges of mirror surfaces that would otherwise produce image artifacts in the composite image; this can be accomplished without introducing gaps in the angular span of the composite field of view. Data representative of the composite image is stored in a memory from which it may be retrieved selectively using a control means to display a portion of the composite image. The image and control data may be transmitted over a communication network to facilitate remote control and display.
×
Thank you for your feedback