Method and apparatus for interactive audience participation at a live entertainment event
CAFC
First Claim
1. A method for enabling interactive participation at a live entertainment event held at a live event venue and attended by a plurality of persons at said venue, at least a portion of said persons being participants employing a wireless interactive device having capability (i) to receive and transmit messages, (ii) accept input via a user input interface, and (iii) output messages to a user output interface, the method comprising the steps of:
providing a wireless communication system for transmitting and receiving messages with said interactive device;

enrolling a plurality of said persons as said participants;

querying said participants to respond to at least one query with an answer entered through said user input interface and transmitted by said interactive device;

receiving answers entered by said participants;

transferring said answers to a central processor; and

processing said answers into results using said central processor; and

wherein said wireless interactive device further comprises localization circuitry for transmitting a physical location thereof, said method further comprises the step of detecting said transmitted location, and said enrolling step is effected automatically for devices wherein said transmitted location is within said live event venue.
View all claims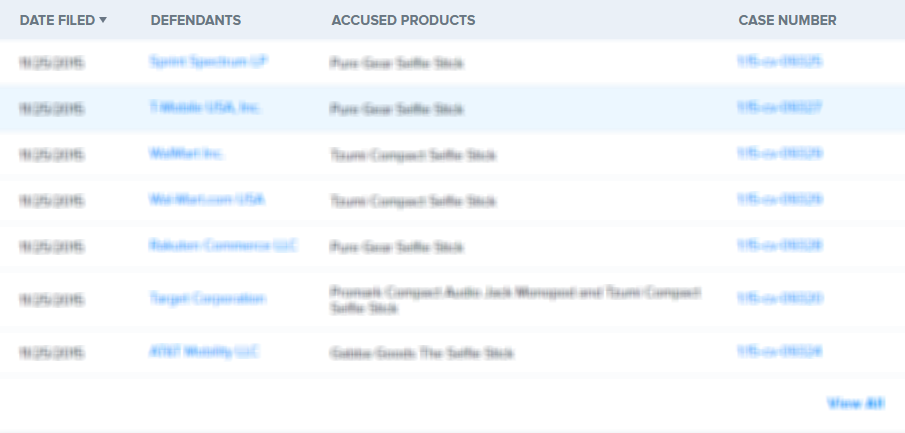 A method and apparatus provide interactive audience participation at live entertainment events. Enjoyment for a plurality of participants is enhanced. Participants employ wireless interactive devices that present a promotional message and include user input and output interfaces. Participants are queried, and enter answers via the user input interface. The answers are transmitted to a central processor, stored as participant data, and processed into results. A visual display or the user output interface announces the results to the participants.
1. A method for enabling interactive participation at a live entertainment event held at a live event venue and attended by a plurality of persons at said venue, at least a portion of said persons being participants employing a wireless interactive device having capability (i) to receive and transmit messages, (ii) accept input via a user input interface, and (iii) output messages to a user output interface, the method comprising the steps of:

providing a wireless communication system for transmitting and receiving messages with said interactive device;

enrolling a plurality of said persons as said participants;

querying said participants to respond to at least one query with an answer entered through said user input interface and transmitted by said interactive device;

receiving answers entered by said participants;

transferring said answers to a central processor; and

processing said answers into results using said central processor; and

wherein said wireless interactive device further comprises localization circuitry for transmitting a physical location thereof, said method further comprises the step of detecting said transmitted location, and said enrolling step is effected automatically for devices wherein said transmitted location is within said live event venue.

View Dependent Claims

(2, 3, 4, 5, 6, 7, 8, 9, 10, 11, 12, 13, 14, 15, 16, 17, 18, 19, 20, 21, 22, 23, 24, 25, 26, 27, 28, 29, 30, 31, 32, 33, 34, 35, 36, 37, 38, 39, 40, 41, 42, 43, 44, 45, 46, 47, 48, 49, 50, 51, 52, 53)
54. A system for enabling interactive participation at a live entertainment event held at a live event venue and attended by a plurality of persons at said venue, at least a portion of said persons being participants employing a wireless interactive device having capability (i) to receive and transmit messages, (ii) accept input via a user input interface, and (iii) output messages to a user output interface, the system comprising:

a wireless communication means for transmitting and receiving messages with said interactive device;

means for querying said participants to respond to at least one query with an answer entered through said user input interface and transmitted by said interactive device;

means for processing into results said answers entered by said participants, received by said wireless communications system, and transferred to said central processor; and

means for announcing said results andwherein said wireless interactive device further comprises localization circuitry for transmitting a physical location thereof, said system further comprises means for detecting said transmitted location, and means for automatically enrolling a plurality of said persons as said participants when said transmitted location is within said live event venue.

View Dependent Claims

(55, 56, 57, 58, 59, 60, 61, 62, 63, 64, 65, 66, 67, 68, 69, 70, 71, 72, 73, 74, 75, 76)