Electronic book security and copyright protection system
CAFC
First Claim
1. A method for encrypting, sending and receiving electronic books upon demand, comprising:
creating a list of titles of available electronic books;

transmitting the list of titles of available electronic books;

selecting a title from the transmitted list of titles;

communicating the selected title to an electronic book source;

supplying a selected electronic book corresponding to the selected title to be encrypted;

supplying an encryption key;

encrypting the selected electronic book using the encryption key;

supplying the encrypted selected electronic book;

supplying a decryption key; and

decrypting the encrypted selected electronic book using the decryption key.
View all claims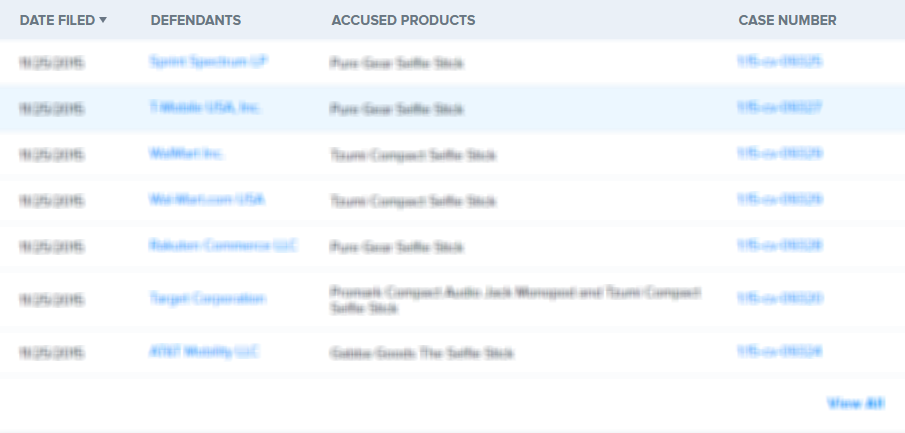 The invention, electronic book security and copyright protection system, provides for secure distribution of electronic text and graphics to subscribers and secure storage. The method may be executed at a content provider'"'"'s site, at an operations center, over a video distribution system or over a variety of alternative distribution systems, at a home subsystem, and at a billing and collection system. The content provider or operations center and/or other distribution points perform the functions of manipulation and secure storage of text data, security encryption and coding of text, cataloging of books, message center, and secure delivery functions. The home subsystem connects to a secure video distribution system or variety of alternative secure distribution systems, generates menus and stores text, and transacts through communicating mechanisms. A portable book-shaped viewer is used for secure viewing of the text. A billing system performs the transaction, management, authorization, collection and payments utilizing the telephone system or a variety of alternative communication systems using secure techniques.
1. A method for encrypting, sending and receiving electronic books upon demand, comprising:

creating a list of titles of available electronic books;

transmitting the list of titles of available electronic books;

selecting a title from the transmitted list of titles;

communicating the selected title to an electronic book source;

supplying a selected electronic book corresponding to the selected title to be encrypted;

supplying an encryption key;

encrypting the selected electronic book using the encryption key;

supplying the encrypted selected electronic book;

supplying a decryption key; and

decrypting the encrypted selected electronic book using the decryption key.

View Dependent Claims

(2, 3, 4, 5, 6, 7, 8, 9, 10, 11, 12, 13, 14, 15, 16, 17, 18, 19, 20, 21, 22, 23, 24, 25, 26, 27, 28, 29, 30, 31, 32, 33, 34, 35, 36, 37, 38, 39, 40, 41, 42, 43, 44, 45, 46, 47, 48, 49, 50, 51, 52, 53, 54, 55, 56, 57, 58, 59, 60, 61, 62, 63, 64, 65, 66, 67, 68, 69, 70, 71, 72, 73, 74, 75, 76, 77, 78, 79, 80, 81, 82, 83, 84, 85, 86, 87, 88, 89, 90, 91, 92, 93, 94, 95)
96. An electronic book viewer for receiving an electronic book from a sending party, and for storing and displaying the electronic book, comprising:

a receiver, wherein the receiver;

receives a created, transmitted list of titles of available electronic books, wherein an electronic book is available if text associated with the electronic book is available for transmission;

selects a title from the transmitted list of titles;

communicates the selected title; and

receives transmitted text associated with the selected title as encrypted electronic books and encryption information;

a memory coupled to the receiver that stores the encrypted electronic books and the encryption information;

a processor coupled to the memory that processes the encryption information using an encryption/decryption algorithm, wherein the processor comprises;

a key generator that generates encryption and decryption keys; and

a transmitter coupled to the processor that sends encryption information to the sending party, wherein the encryption information includes information that allows encryption and decryption of the electronic book and encryption and decryption of encryption and decryption keys.

View Dependent Claims

(97, 98, 99, 100, 101, 102, 103, 104, 105, 106, 107, 108, 109, 110, 111, 112, 113, 114, 115, 116, 117, 118, 119, 120, 121, 122, 123, 124, 125, 126, 127, 128)
129. A method for secure distribution of electronic books, comprising:

creating a list of titles of available electronic books, wherein an electronic book is available if text associated with the electronic book is available for transmission;

transmitting the list of titles of available electronic books to multiple home systems simultaneously, the multiple home systems including a first, a second, and subsequent home systems;

selecting a title from the transmitted list of titles of available electronic books;

communicating the selected title to a text source;

selecting an electronic book corresponding to the selected title;

obtaining an encryption key;

processing the selected electronic book using the encryption key and an encryption algorithm wherein the encryption key is a transaction symmetric key;

broadcasting the encrypted electronic book to multiple home systems simultaneously;

obtaining a decryption key;

encrypting the transaction symmetric key using a first public key corresponding to the second and subsequent home systems, respectively, to create a first, a second, and subsequent encrypted transaction symmetric keys;

delivering the first through the subsequent encrypted transaction symmetric keys to the multiple home systems;

decrypting the delivered first encrypted transaction symmetric key at the first home system using a first private key;

decrypting the second and subsequent encrypted transaction symmetric keys at one or more of corresponding ones of the multiple home systems using second and subsequent private keys, respectively; and

decrypting the delivered encrypted electronic book at one or more of the multiple home systems using the decrypted transaction symmetric key.

View Dependent Claims

(130, 131, 132, 133, 134, 135, 136, 137, 138, 139, 140, 141, 142, 143, 144, 145, 146, 147, 148, 149, 150, 151, 152, 153, 154, 155, 156, 157, 158, 159, 160, 161, 162, 163, 164, 165, 166, 167, 168, 169, 170, 171)
×
Thank you for your feedback