Media delivery platform
CAFC
First Claim
1. A method of wirelessly delivering over the air one or more digital audio and/or visual files from one or more servers to one or more wireless device means comprising:
compressing said one or more digital audio and/or visual files, wherein said audio and/or visual files comprise one or more full or partial master recordings of songs, musical scores or musical compositions, videos or video segments, movies or movie segments, film or flu segments, one or more image clips, television shows, human voice, personal recordings, cartoons, film animation, audio and/or visual advertising content and combinations thereof, and wherein said compressing comprises normalizing, sampling and compressing said digital audio and/or visual files;

storing compressed audio and/or visual files in one or more storage mediums; and

transmitting to said wireless device means said compressed audio and/or visual files wirelessly over the air, with or without an Internet network.
View all claims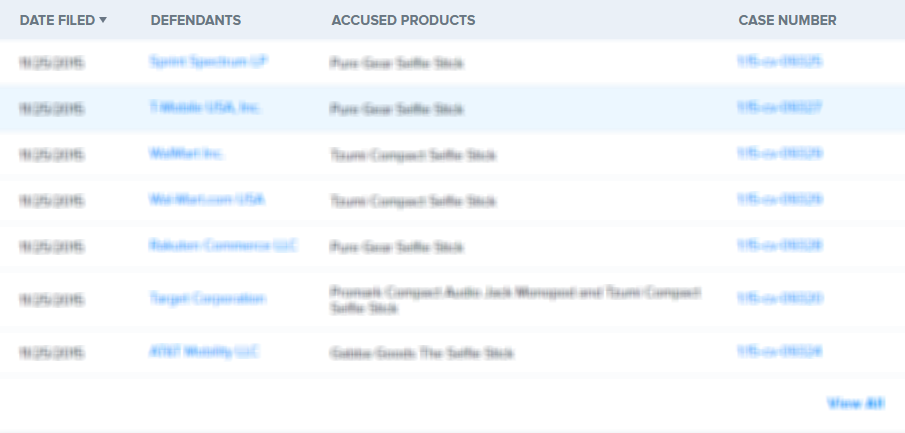 A improved method for delivery and play back of sound and image files is provided, including the use of the files as alerts for various electronic devices or for playing on a handheld device. Algorithms are provided for the delivery, storage, and playback of sound files, including a delivery method algorithm, a parametric optimization and compression algorithm, and an error correction algorithm. The files may be selected from and downloaded to the electronic device with or without the use of a worldwide network connection.
1. A method of wirelessly delivering over the air one or more digital audio and/or visual files from one or more servers to one or more wireless device means comprising:

compressing said one or more digital audio and/or visual files, wherein said audio and/or visual files comprise one or more full or partial master recordings of songs, musical scores or musical compositions, videos or video segments, movies or movie segments, film or flu segments, one or more image clips, television shows, human voice, personal recordings, cartoons, film animation, audio and/or visual advertising content and combinations thereof, and wherein said compressing comprises normalizing, sampling and compressing said digital audio and/or visual files;

storing compressed audio and/or visual files in one or more storage mediums; and

transmitting to said wireless device means said compressed audio and/or visual files wirelessly over the air, with or without an Internet network.

View Dependent Claims

(2, 3, 4, 5, 6, 7, 8, 9, 10, 11, 12, 13, 14, 15, 16, 17, 18, 19, 20, 21, 22, 23)
×
Thank you for your feedback