Silicone based membranes for use in implantable glucose sensors
First Claim
1. A device for use in an implantable analyte sensor, comprising:
an enzyme layer comprising an enzyme; and

a diffusion resistance layer comprising a silicone elastomer and a poly(ethylene oxide) and poly(propylene oxide) co-polymer, wherein the diffusion resistance layer is positioned between the enzyme layer and tissue adjacent to the sensor when implanted.
View all claims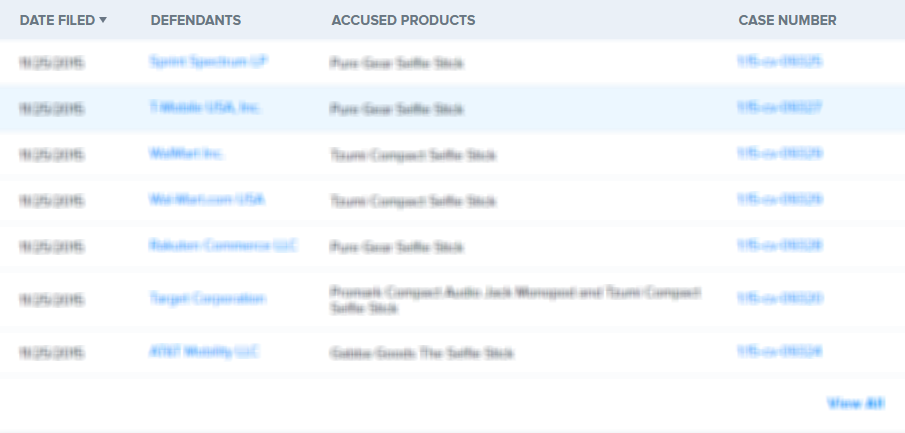 Membrane systems incorporating silicone polymers are described for use in implantable analyte sensors. Some layers of the membrane system may comprise a blend of a silicone polymer with a hydrophilic polymer, for example, a triblock poly(ethylene oxide)-poly(propylene oxide)-poly(ethylene oxide) polymer. Such polymeric blends provide for both high oxygen solubility and aqueous analyte solubility.
Automatic commutations of AAI/DDD mode in the presence of paroxystic AVB in an active implantable medical device, in particular a cardiac pacemaker

Patent #

US 7,366,566 B2

Filed 12/22/2004

Current Assignee

Ela Medical S.A.

Original Assignee

Sorin CRM SAS
Telemetered characteristic monitor system and method of using the same

Patent #

US 20060001550A1

Filed 09/12/2005

Current Assignee

Peter Hong, Alfred E. Mann, Clifford W. Hague, John H. Livingston, James D. Causey, Brad T. Hite, James Henke, John J. Mastrototaro, Richard E. Purvis

Original Assignee

Peter Hong, Alfred E. Mann, Clifford W. Hague, John H. Livingston, James D. Causey, Brad T. Hite, James Henke, John J. Mastrototaro, Richard E. Purvis
Method and device for monitoring analyte concentration by use of differential osmotic pressure measurement

Patent #

US 20050154272A1

Filed 01/21/2003

Current Assignee

Danfoss AS

Original Assignee

Danfoss AS
Medical products comprising a haemocompatible coating, production and use thereof

Patent #

US 20040234575A1

Filed 05/24/2004

Current Assignee

Hemoteq AG

Original Assignee

Hemoteq AG
Electronic detection of biological molecules using thin layers

Patent #

US 20040248282A1

Filed 07/16/2004

Current Assignee

GENORX

Original Assignee

GENORX
Polymer compositions containing bioactive agents and methods for their use