First Claim
1. A method of repairing a tissue or muscle wall defect in a patient, the method comprising acts of:
(a) introducing an implantable prosthesis into the patient, the implantable prosthesis including a patch and at least one strap extending from the patch, the at least one strap having a cross-section with a width and a thickness, the width being greater than the thickness;

(b) positioning the patch on one side of the defect with the at least one strap extending through the defect so that an accessible portion thereof is on the other side of the defect;

(c) pulling the accessible portion of the at least one strap that is on the other side of the defect to place the patch against tissue or muscle adjacent the defect; and

(d) securing the prosthesis in position at the defect.
View all claims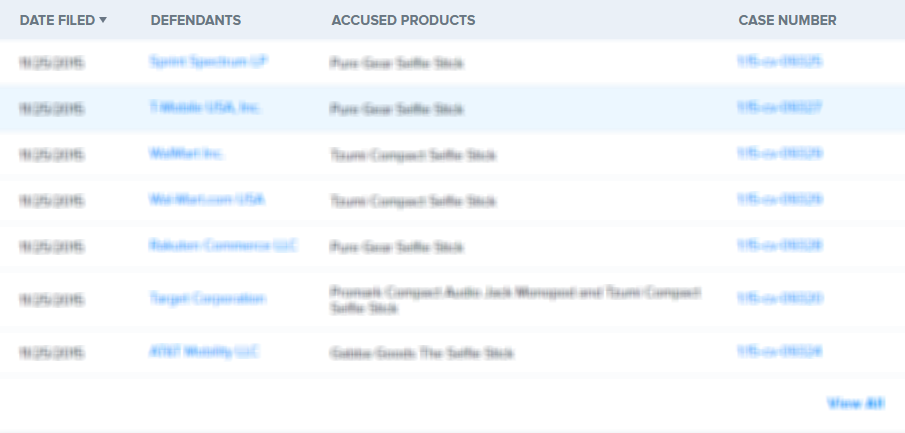 The tether may be configured to extend through the defect and outside a patient'"'"'s body to allow a surgeon to position and/or manipulate the patch from a location outside of the body. An indicator may be provided on the tether as an aid for a surgeon in determining when the patch or plug has been inserted a sufficient distance within the patient. A support member may be arranged in or on the patch or plug to help deploy the patch or plug at the surgical site and/or help inhibit collapse or buckling of the patch or plug. The patch or plug may be configured with a pocket or cavity to facilitate the deployment and/or positioning of the patch or plug over the opening or weakness.
1. A method of repairing a tissue or muscle wall defect in a patient, the method comprising acts of:

(a) introducing an implantable prosthesis into the patient, the implantable prosthesis including a patch and at least one strap extending from the patch, the at least one strap having a cross-section with a width and a thickness, the width being greater than the thickness;

(b) positioning the patch on one side of the defect with the at least one strap extending through the defect so that an accessible portion thereof is on the other side of the defect;

(c) pulling the accessible portion of the at least one strap that is on the other side of the defect to place the patch against tissue or muscle adjacent the defect; and

(d) securing the prosthesis in position at the defect.

View Dependent Claims

(2, 3, 4, 5, 6, 7, 8, 9, 10, 11, 12, 13, 14, 15, 16, 17, 18, 19, 20, 21, 22, 23, 24, 25, 26, 27, 28, 29)
30. A method of repairing a tissue or muscle wall defect in a patient, the method comprising acts of:

(a) introducing an implantable prosthesis into the patient, the implantable prosthesis including a patch and at least one strap extending from the patch, the at least one strap having a cross-section with a width and a thickness, the width being greater than the thickness;

(b) positioning the patch on one side of the defect with the at least one strap extending through the defect so that a portion thereof is on the other side of the defect;

(c) manipulating the portion of the at least one strap that is on the other side of the defect to position the patch relative to the tissue or muscle wall defect; and

(d) securing the prosthesis in position at the defect.

View Dependent Claims

(31, 32, 33, 34, 35, 36, 37, 38, 39, 40, 41, 42, 43, 44, 45, 46, 47, 48, 49, 50, 51, 52, 53, 54, 55, 56, 57, 58, 59)
60. A method of repairing a tissue or muscle wall defect in a patient, the method comprising acts of:

(a) introducing an implantable prosthesis into the patient, the implantable prosthesis including a multi-layer patch of absorbable and non-absorbable layers and a pair of straps extending from the patch, each of the straps having a cross-section with a width and a thickness, the width being greater than the thickness;

(b) positioning the patch on one side of the defect with the pair of straps extending through the defect so that an accessible portion thereof is on the other side of the defect;

(c) manipulating the accessible portion of the pair of straps on the other side of the defect to position the patch relative to the defect; and

(d) securing the pair of straps to anatomy to secure the patch in position at covering the defect.

View Dependent Claims

(61, 62, 63, 64, 65, 66, 67, 68, 69, 70, 71, 72, 73, 74, 75, 76, 77, 78, 79, 80, 81, 82, 83, 84, 85, 86)
×
Thank you for your feedback