Added-revenue off-site targeted internet advertising
CAFC
First Claim
1. A method of securing revenue from offsite targeted Internet advertising comprising:
(a) with a computer, automatically creating records of a multitude of visitor computers that visit a first Internet site using a tag on each of such visitor computers;

(b) automatically facilitating direction of at least one off-site advertisement to visitor computers visiting a second Internet site as a consequence of computer-determining, using the tags and the records, that the visitor computers have visited the first Internet site, which off-site advertisement concerns at least one offering of a third-party advertiser that has paid to display said advertisement on visitor computers that have visited the first Internet site and has displayable subject matter that is targeted to visitors of the first Internet site based on visitor profile information connected to the tag; and

(c) as a result of the acts in parts (a) and (b), automatically computer-causing the first Internet site to receive revenue from the off-site advertisement being directed to the visitor computers that have visited the first Internet site.
View all claims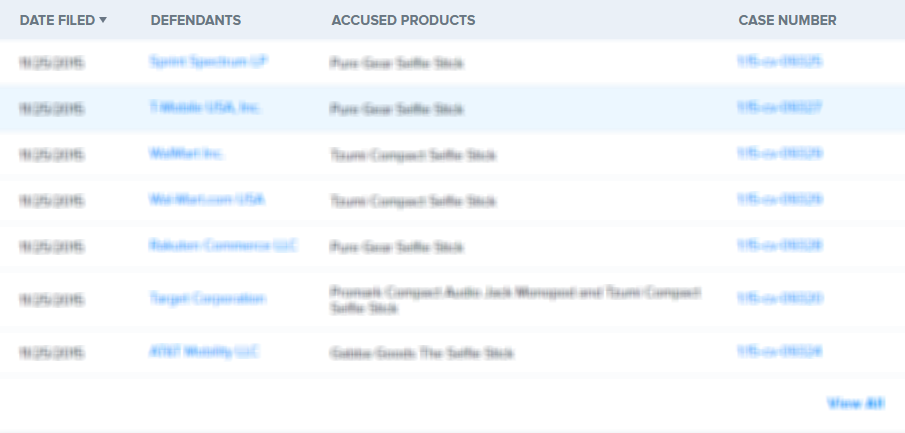 A super-saturation method for information-media substantially relates to a three-body cooperation to direct information to an electronic media consumer (reader, surfer, viewer, listener, etc.). Embodiments of the present invention facilitate a first media body substantially offering out of context information placement using a second cooperating media body. A facilitator body preferably guarantees that a consumer of the second media is a known consumer of the first media. Accordingly, the second media body presents an out of context information placement. For example, an exclusive members-only Internet site "AAA" is oversubscribed with potential paying advertising content at $100 CPM. This exclusive site then offers unfulfilled advertisers an option to present their advertisements to certified "AAA" viewers, albeit on a non-AAA Internet site, for $50 CPM. The facilitator locates a certified AAA viewer at an Internet site "BBB" that normally charges $30 CPM. A facilitated contract(s) between AAA, BBB, and the facilitator divides a new revenue stream of $20 CPM between them—and each of the three bodies benefit.
1. A method of securing revenue from offsite targeted Internet advertising comprising:

(a) with a computer, automatically creating records of a multitude of visitor computers that visit a first Internet site using a tag on each of such visitor computers;

(b) automatically facilitating direction of at least one off-site advertisement to visitor computers visiting a second Internet site as a consequence of computer-determining, using the tags and the records, that the visitor computers have visited the first Internet site, which off-site advertisement concerns at least one offering of a third-party advertiser that has paid to display said advertisement on visitor computers that have visited the first Internet site and has displayable subject matter that is targeted to visitors of the first Internet site based on visitor profile information connected to the tag; and

(c) as a result of the acts in parts (a) and (b), automatically computer-causing the first Internet site to receive revenue from the off-site advertisement being directed to the visitor computers that have visited the first Internet site.

View Dependent Claims

(2, 3, 4, 5, 6, 7, 8, 9, 10, 11, 12, 13, 14, 15, 16, 17, 18, 19, 20, 21, 22, 23)
24. A method of securing revenue from offsite targeted Internet advertising comprising:

(a) computer-causing creation of electronic records of visitor computers that visit a first Internet site, using a tag on each of said visitor computers;

(b) computer-facilitating delivery to visitor computers visiting a second, different Internet site of advertisements sold, for a first price, for placement on visitor computers that have visited the first Internet site; and

(c) computer-causing the proprietor of the second Internet site to receive revenue from direction of the advertisements to the visitor computers visiting the second Internet site as a consequence of computer-determining, using the tags and said electronic records, that such visitor computers have visited the first Internet site;

(d) wherein the advertisements concern at least one offering of a third-party advertiser;

(e) wherein the revenue received by the second Internet site is in an amount less than the first price for the advertisements; and

(f) wherein the proprietor of the first Internet site retains at least part of the difference between the first price and the revenue received by the proprietor of the second Internet site.

View Dependent Claims

(25, 26, 27, 28, 29, 30, 31, 32, 33, 34, 35, 36, 37, 38, 39, 40, 41, 42, 43, 44, 45, 46, 47, 48)
×
Thank you for your feedback