Pod adaptor system for single service beverage brewers
CAFC
First Claim
1. A beverage brewer, comprising:
a brewing chamber;

a container, disposed within the brewing chamber and adapted to hold brewing material while brewed by a beverage brewer, the container comprising;

a receptacle configured to receive and support the brewing material; and

a cover;

wherein the receptacle includesa base, having an interior surface, an exterior surface, and a passageway in an interior area of the base, providing fluid flow through the interior surface and the exterior surface, andat least one sidewall extending upwardly from the interior surface of the base,wherein the cover is adapted to sealingly engage with a top edge of the at least one sidewall, the cover including an opening, andwherein the container is adapted to accept input fluid through the opening and to provide a corresponding outflow of fluid through the passageway;

an inlet port, adapted to provide the input fluid to the container; and

a needle-like structure, adapted to receive outflow fluid from the container through the base passageway;

wherein the passageway is disposed to receive the needle-like structure and to provide a clearance around the needle-like structure such that the needle-like structure does not puncture the base.
View all claims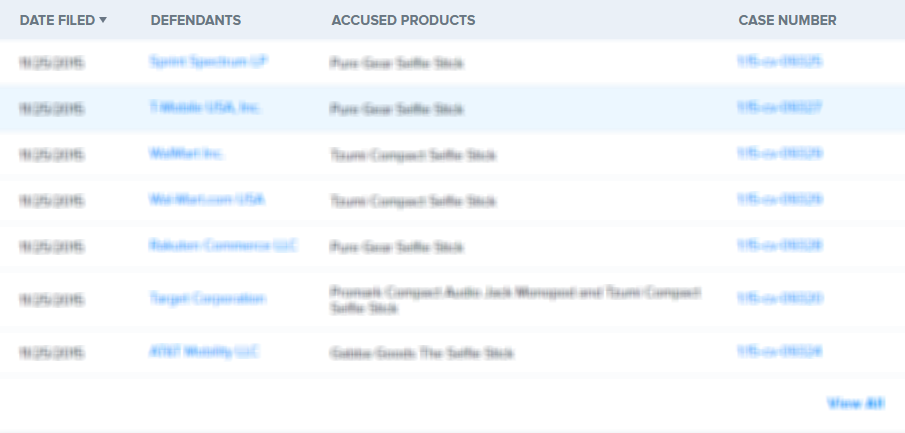 A pod adaptor assembly for use in combination with a single serve beverage brewer is provided. The assembly is especially designed for brewing pods in brewers configured for cup-shaped beverage extract cartridges. The assembly includes a receptacle and a cover configured to sealingly engage with the receptacle. The receptacle has a base with a raised portion which is adapted to provide a support surface for a pod. The base of the receptacle also provides an opening adapted to receive an upwardly extending puncture needle from the brewer in a manner such that the needle extends through the base and does not puncture the pod. The cover also has an opening that is adapted to receive a downwardly extending liquid injector probe from the brewer. In some implementations, spaced apart protrusions are arranged on the pod support surface thereby creating gaps to facilitate flow of brewed beverage. In other implementations, the assembly also includes a spring bias mechanism adapted to press the pod against the cover so as to create a tamping effect.
×
Thank you for your feedback