Controlled release formulations having rapid onset and rapid decline of effective plasma drug concentrations
First Claim
1. An oral controlled release formulation comprising a plurality of multi-layer release beads collectively comprising a dose of methylphenidate, each bead comprising:
(i) an outer immediate release layer comprising a portion of the dose of methylphenidate,(ii) a release delaying layer under the outer immediate release layer, the release delaying layer comprising a pH-dependent polymer,(iii) a controlled release layer under the release delaying layer, the controlled release layer comprising a hydrophobic material selected from the group consisting of an alkylcellulose, an acrylic polymer and mixtures thereof; and

(iv) an immediate release core under the controlled release layer, the immediate release core comprising a further portion of the dose of methylphenidate,wherein from about 30% to about 40% of the dose of methylphenidate is in the outer immediate release layers of the beads and from about 60% to about 70% of the dose of methylphenidate is in the immediate release cores of the beads, andthe formulation provides(a) a time to a maximum plasma concentration of methylphenidate at about 0.5 to about 4 hours after oral administration to a human patient,(b) a plasma concentration of methylphenidate which does not differ by more than 10% during a measuring interval, wherein the measuring interval is from about 6 hours to about 12 hours, and(c) an in-vitro dissolution as follows;


View all claims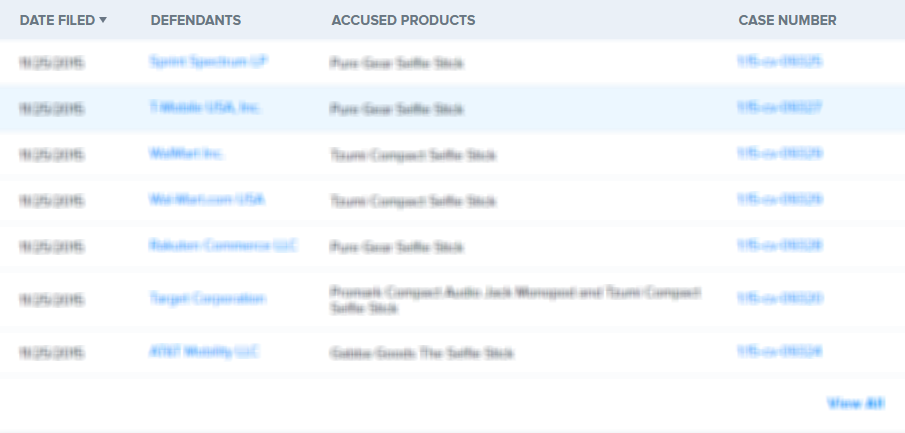 The invention is directed to oral modified/controlled release drug formulations which provide a rapid initial onset of effect and a prolonged duration of effect. Preferably, the peak concentration is lower than that provided by the reference standard for immediate release formulations of the drug, and the duration of effect falls rapidly at the end of the dosing interval.
1. An oral controlled release formulation comprising a plurality of multi-layer release beads collectively comprising a dose of methylphenidate, each bead comprising:

(i) an outer immediate release layer comprising a portion of the dose of methylphenidate,(ii) a release delaying layer under the outer immediate release layer, the release delaying layer comprising a pH-dependent polymer,(iii) a controlled release layer under the release delaying layer, the controlled release layer comprising a hydrophobic material selected from the group consisting of an alkylcellulose, an acrylic polymer and mixtures thereof; and

(iv) an immediate release core under the controlled release layer, the immediate release core comprising a further portion of the dose of methylphenidate,wherein from about 30% to about 40% of the dose of methylphenidate is in the outer immediate release layers of the beads and from about 60% to about 70% of the dose of methylphenidate is in the immediate release cores of the beads, andthe formulation provides(a) a time to a maximum plasma concentration of methylphenidate at about 0.5 to about 4 hours after oral administration to a human patient,(b) a plasma concentration of methylphenidate which does not differ by more than 10% during a measuring interval, wherein the measuring interval is from about 6 hours to about 12 hours, and(c) an in-vitro dissolution as follows;


11. An oral controlled release formulation comprising a plurality of multi-layer release beads collectively comprising a dose of methylphenidate, each bead comprising:

(i) an outer immediate release layer comprising a portion of the dose of methylphenidate,(ii) a release delaying layer under the outer immediate release layer, the release delaying layer comprising a pH-dependent polymer,(iii) a controlled release layer under the release delaying layer, the controlled release layer comprising a hydrophobic material selected from the group consisting of an alkylcellulose, an acrylic polymer and mixtures thereof; and

(iv) an immediate release core under the controlled release layer, the immediate release core comprising a further portion of the dose of methylphenidate,wherein from about 30% to about 40% of the dose of methylphenidate is in the outer immediate release layers of the beads and from about 60% to about 70% of the dose of methylphenidate is in the immediate release cores of the beads, andthe formulation provides(a) a time to a maximum plasma concentration of methylphenidate at about 0.5 to about 2 hours after oral administration to a human patient,(b) a plasma concentration of methylphenidate which does not differ by more than 10% during a measuring interval, wherein the measuring interval is from about 2 hours to about 6 hours, and(c) an in-vitro dissolution as follows;


16. An oral controlled release formulation comprising a plurality of multi-layer release beads collectively comprising a dose of methylphenidate, each bead comprising:

(i) an outer immediate release layer comprising a portion of the dose of methylphenidate,(ii) a release delaying layer under the outer immediate release layer, the release delaying layer comprising a pH-dependent polymer,(iii) a controlled release layer under the release delaying layer, the controlled release layer comprising a hydrophobic material selected from the group consisting of an alkylcellulose, an acrylic polymer and mixtures thereof; and

(iv) an immediate release core under the controlled release layer, the immediate release core comprising a further portion of the dose of methylphenidate,wherein from about 30% to about 40% of the dose of methylphenidate is in the outer immediate release layers of the beads and from about 60% to about 70% of the dose of methylphenidate is in the immediate release cores of the beads, andthe formulation provides(a) a time to a maximum plasma concentration of methylphenidate at about 0.5 to about 2 hours after oral administration to a human patient,(b) effective plasma levels of methylphenidate for from about 8 to about 10 hours, and(c) an in-vitro dissolution as follows;