Nucleic acid sequences that can be used as primers and probes in the amplification and detection of all subtypes of HIV-1
First Claim
1. A method for amplifying HIV-1 nucleic acid in a sample, comprising:
a) contacting the sample with a pair of oligonucleotide primers that bind to a first primer binding site and a second primer binding site located within the LTR region of the HIV-1 genome; and

b) performing a nucleic acid amplification under conditions wherein said oligonucleotide primers bind only to said first and second primer binding sites, thereby amplifying HIV-1 nucleic acid in the sample;

wherein said pair of oligonucleotide primers consists of a first primer and a second primer,wherein said first primer consists essentially of a first oligonucleotide that is fully complementary to a sequence of the LTR region at the first primer binding site, said oligonucleotide being 15-26 nucleotides in length and comprising at least 15 sequential nucleotides of the nucleotide sequence of;


View all claims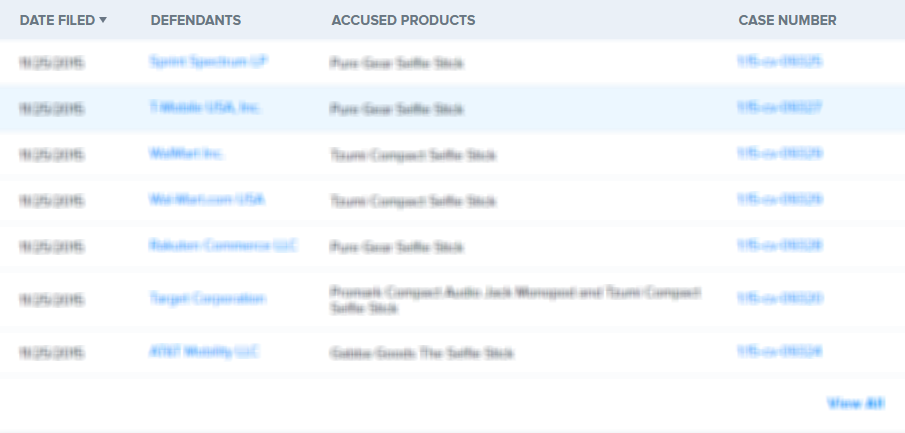 The present invention is related to nucleic acid sequences that can be used in the field of virus diagnostics, more specifically the diagnosis of infections with the AIDS causing Human Immuno-deficiency Virus (HIV). With the present invention nucleotide sequences are provided that can be used as primers and probes in the amplification and detection of HIV-1 nucleic acid. The oligonucleotide sequences provided with the present invention are located in the LTR part of the HIV viral genome. It has been found that, by using the sequences of the present invention in methods for the amplification and detection of nucleic acid a sensitive and specific detection of HIV-1 can be obtained. The benefit of the sequences of the present invention primarily resides in the fact that, with the aid of primers and probes comprising the sequences according to the invention the nucleic acid of all presently known subtypes of HIV-1 can be detected with high accuracy and sensitivity. So far no primer pairs or hybridization probes have been developed that would allow the detection of such a broad range of HIV-1 variants. The oligonucleotide sequences according to the present invention are especially useful in methods for the amplification of nucleic acid.
1. A method for amplifying HIV-1 nucleic acid in a sample, comprising:

a) contacting the sample with a pair of oligonucleotide primers that bind to a first primer binding site and a second primer binding site located within the LTR region of the HIV-1 genome; and

b) performing a nucleic acid amplification under conditions wherein said oligonucleotide primers bind only to said first and second primer binding sites, thereby amplifying HIV-1 nucleic acid in the sample;

wherein said pair of oligonucleotide primers consists of a first primer and a second primer,wherein said first primer consists essentially of a first oligonucleotide that is fully complementary to a sequence of the LTR region at the first primer binding site, said oligonucleotide being 15-26 nucleotides in length and comprising at least 15 sequential nucleotides of the nucleotide sequence of;


6. A method for amplifying HIV-1 nucleic acid in a sample, comprising:

a) contacting the sample with a primer set that bind to a first primer binding site and a second primer binding site located within the LTR region of the HIV-1 genome; and

b) performing a nucleic acid amplification under conditions wherein said oligonucleotide primers bind only to said first and second primer binding, thereby amplifying HIV-1 nucleic acid in the sample;

wherein said primer set consists of a first primer and a second primer,wherein said first primer consists essentially of a first hybridizing oligonucleotide that is fully complementary to a sequence of the LTR region at the first primer binding site, said oligonucleotide being 15-26 nucleotides in length and comprising at least 15 sequential nucleotides of the nucleotide sequence of;


11. A method for amplifying HIV-1 nucleic acid in a sample, comprising:

a) contacting the sample with a pair of oligonucleotide primers that bind to a first primer binding site and a second primer binding site located within the LTR region of the HIV-1 genome; and

b) performing a nucleic acid amplification under conditions wherein said oligonucleotide primers bind only to said first and second primer binding sites, thereby amplifying HIV-1 nucleic acid in the sample;

wherein said pair of oligonucleotide primers consists of a first primer and a second primer,wherein said first primer consists essentially of a first hybridizing oligonucleotide that is fully complementary to a sequence of the LTR region at the first primer binding site, said oligonucleotide being 15-26 nucleotides in length, wherein said first hybridizing oligonucleotide comprises at least 15 sequential nucleotides of the nucleotide sequence of;


×
Thank you for your feedback