Analyte sensors and methods of manufacturing same
First Claim
1. A continuous analyte sensor configured for in vivo use, the continuous analyte sensor comprising:
an elongated conductive body comprising a first electrode comprising an electroactive surface, wherein the elongated conductive body further comprises a second electrode; and

a membrane covering at least a portion of the first electrode;

wherein the continuous analyte sensor has a yield strength at least 60 ksi, wherein the continuous analyte sensor has a fatigue life of at least 20 cycles of flexing from about 45°

to about −

45°

at a bend radius of about 0.031-inches.
View all claims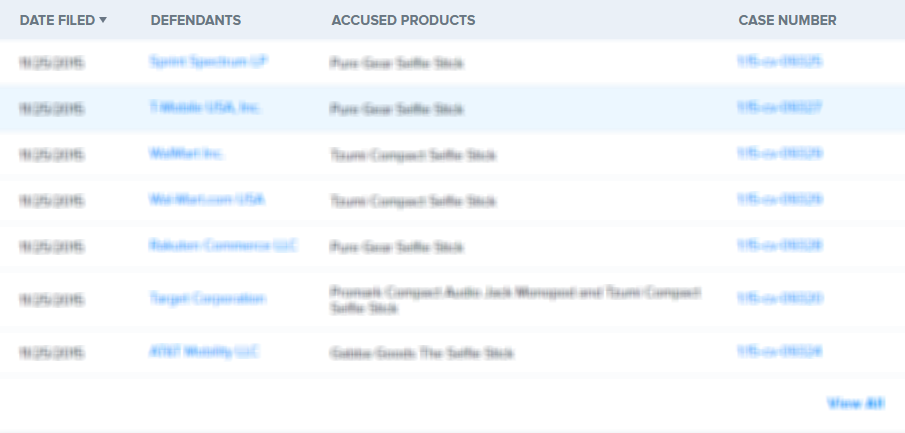 Analyte sensors and methods of manufacturing same are provided, including analyte sensors comprising multi-axis flexibility. For example, a multi-electrode sensor system 800 comprising two working electrodes and at least one reference/counter electrode is provided. The sensor system 800 comprises first and second elongated bodies E1, E2, each formed of a conductive core or of a core with a conductive layer deposited thereon, insulating layer 810 that separates the conductive layer 820 from the elongated body, a membrane layer deposited on top of the elongated bodies E1, E2, and working electrodes 802′, 802″ formed by removing portions of the conductive layer 820 and the insulating layer 810, thereby exposing electroactive surface of the elongated bodies E1, E2.
1. A continuous analyte sensor configured for in vivo use, the continuous analyte sensor comprising:

an elongated conductive body comprising a first electrode comprising an electroactive surface, wherein the elongated conductive body further comprises a second electrode; and

a membrane covering at least a portion of the first electrode;

wherein the continuous analyte sensor has a yield strength at least 60 ksi, wherein the continuous analyte sensor has a fatigue life of at least 20 cycles of flexing from about 45°

to about −

45°

at a bend radius of about 0.031-inches.

View Dependent Claims

(2, 3, 4, 5, 6, 7, 8, 9, 10, 11, 12, 13, 14, 15, 16, 17, 18, 19, 20, 21, 22, 23, 24, 25, 26, 27, 28, 29, 30, 31, 32, 33)