Data feed acceleration
CAFC
First Claim
1. A method for compressing data comprising:
analyzing content of a data block to identify a parameter, attribute, or value of the data block that excludes analyzing based solely on reading a descriptor;

selecting an encoder associated with the identified parameter, attribute, or value;

compressing data in the data block with the selected encoder to produce a compressed data block, wherein the compressing includes utilizing a state machine; and

storing the compressed data block;

wherein the time of the compressing the data block and the storing the compressed data block is less than the time of storing the data block in uncompressed form.
View all claims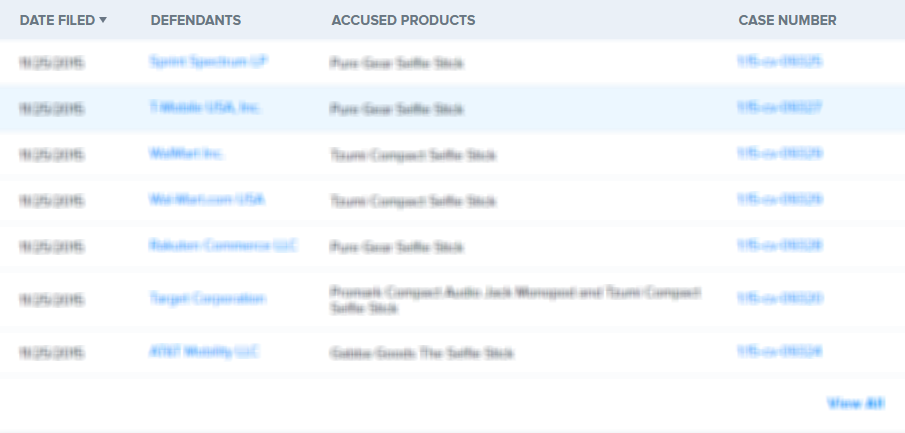 The transmission of broadcast data, such as financial data and news feeds, is accelerated over a communication channel using data compression and decompression to provide secure transmission and transparent multiplication of communication bandwidth, as well as reduce the latency. Broadcast data may include packets having fields. Encoders associated with particular fields may be selected to compress those particular fields.
1. A method for compressing data comprising:

analyzing content of a data block to identify a parameter, attribute, or value of the data block that excludes analyzing based solely on reading a descriptor;

selecting an encoder associated with the identified parameter, attribute, or value;

compressing data in the data block with the selected encoder to produce a compressed data block, wherein the compressing includes utilizing a state machine; and

storing the compressed data block;

wherein the time of the compressing the data block and the storing the compressed data block is less than the time of storing the data block in uncompressed form.

View Dependent Claims

(2, 3, 4, 5, 6, 7, 8, 9, 10, 11, 12, 13, 14, 15, 16, 17, 18, 19, 20, 21, 22, 23, 24)
25. A system for compressing data comprising:

a data server implemented on one or more processors and one or more memory systems and configured to;

analyze content of a data block to identify a parameter, attribute, or value of the data block that excludes analysis based solely on reading a descriptor;

select an encoder associated with the identified parameter, attribute, or value;

compress data in the data block with the selected encoder to produce a compressed data block, wherein the compression utilizes a state machine; and

store the compressed data block;

wherein the time of the compressing the data block and the storing the compressed data block is less than the time of storing the data block in uncompressed form.

View Dependent Claims

(26, 27, 28, 29, 30, 31, 32, 33, 34, 35, 36, 37, 38, 39, 40, 41, 42, 43, 44, 45, 46, 47, 48)