Presenting panoramic images with geometric transformation
First Claim
1. A method of presenting panoramic images, said the method comprising the steps of:
recording an annular representation of a panorama via an image capture system;

storing said, at a storage device, the annular representation of said the panorama as a digitized annular representation;

geometrically transforming said, via a computer system, the digitized annular representation of said the panorama into a rectangular projection of said the panorama;

anddisplaying said rectangular projection of said panorama,wherein said the step of geometrically transforming further comprises sampling said the digitized annular representation with a dynamically changing sampling shape, and wherein said the sampling shape is dependent upon a viewing angle.
View all claims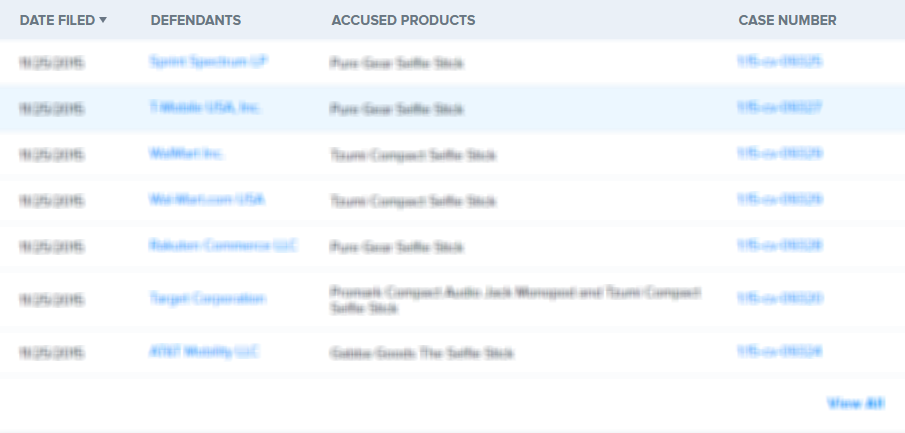 Most camera systems only record an image from a limited viewing angle. A new panoramic camera apparatus is disclosed that instantaneously captures a 360 degree panoramic image. In the camera device, virtually all of the light that converges on a point in space is captured. Specifically, in the camera of the present invention, light striking this point in space is captured if it comes from any direction, 360 degrees around the point and from angles 50 degrees or more above and below the horizon. The panoramic image is recorded as a two dimensional annular image. Furthermore, various different systems for displaying the panoramic images and distributing the panoramic images. Specifically, methods and apparatus for digitally performing a geometric transformation of the two dimensional annular image into rectangular projections such that the panoramic image can be displayed using conventional methods such as printed images and televised images.
×
Thank you for your feedback