METHOD AND APPARATUS FOR PENETRATING TISSUE
First Claim
1. A medicament delivery system, comprising:
a housing member;

one or more penetrating members positioned in the cartridge;

a controllable driver configured to be coupled to the one or more penetrating members;

a processor configured to be coupled to each of a penetrating member and the controllable driver, the processor customizing a user profile in response to user input information, the processor providing for localization of an injection of a medicament;

a database that stores information for each user profile.
View all claims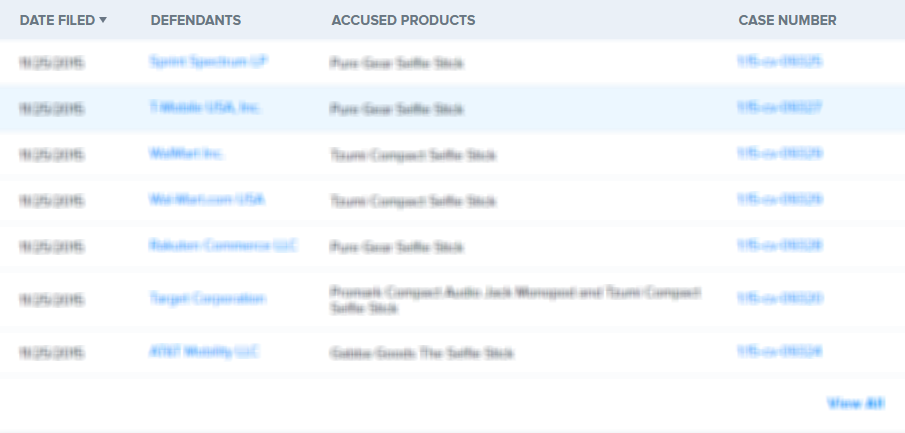 A tissue penetrating system has a housing member. A plurality of penetrating members are positioned in the housing member. A tissue stabilizing member is coupled to the housing. A penetrating member sensor is coupled to the plurality of penetrating members. The penetrating member sensor is configured to provide information relative to a depth of penetration of a penetrating member through a skin surface.
1. A medicament delivery system, comprising:

a housing member;

one or more penetrating members positioned in the cartridge;

a controllable driver configured to be coupled to the one or more penetrating members;

a processor configured to be coupled to each of a penetrating member and the controllable driver, the processor customizing a user profile in response to user input information, the processor providing for localization of an injection of a medicament;

a database that stores information for each user profile.

View Dependent Claims

(2, 3, 4, 5, 6, 7, 8, 9, 10, 11, 12, 13, 14, 15, 16, 17, 18, 19, 20, 21, 22, 23, 24, 25, 26)